Fantastic football Cristiano Ronaldothe emotional reaction to Portugal's defeat in World Cup in Qatar has sparked divisive reactions online.
Portugal were unexpectedly knocked out of World Cup contention on Saturday, missing out on a quarter-final tie game with Morocco, 1-0. Ronaldo, widely regarded as one of the greatest footballers of all time, left the pitch in tears after the results, with the Portuguese star earlier saying this year would mark his last World Cup before retiring. Despite his illustrious career, Ronaldo will likely never win FIFA's top tournament if previous statements about his retirement are true.
Following the emotional moment, the online reaction sparked an expected wave of celebration and sympathy. However, some also questioned other aspects of Ronaldo's conduct after the match, most notably his failure to shake hands with the Moroccan team.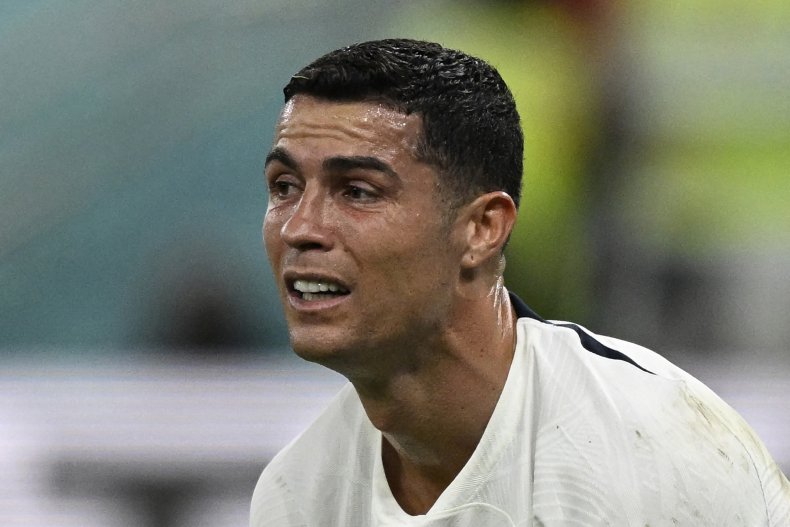 Journalist and former British BBC correspondent Jon Sopel was among the latter, criticizing what he perceived as Ronaldo's lack of sportsmanship in defeat.
"Sorry. Ronaldo poor form not to stay and shake hands with winners, Morocco," Sopel tweeted. "For a man who is such an iconic figure… sleazy."
Other users who responded to Sopel's tweet agreed, accusing Ronaldo of being an "arrogant, selfish, self-absorbed player" and a "big boy".
Meanwhile, conservative commentator and journalist Piers Morgan praised Ronaldo as an all-time great and took issue with his detractors. Morgan also referred to the player's personal issues over the past year, possibly referring to the death of his son in the spring shortly after his birth.
"Very sad to see @Cristiano in tears as his dream of winning the World Cup is over," Morgan tweeted. "Those who make fun of him should remember what he has done for football. For me, he is the [goat emoji] — and a great guy who's had the toughest year of his life on and off the court. He has earned our respect."
Responses to Morgan's tweet were less in line with his stance, with one user writing that Ronaldo's treatment of the Moroccan team was still "embarrassing" and "selfish". Another user also pointed out how Morgan's grab was apparently at odds with previous posts he had made about Argentinian Lionel Messi, one of Ronaldo's most important rivals.
However, other notable users, including Indian cricketer Yuvraj Singh and Cuban volleyball player Salvador Hidalgo Oliva have expressed admiration for Ronaldo's legacy.
Taking a more clinical perspective, New York University (NYU) marketing professor and author Scott Galloway presented Ronaldo's World Cup statistics, also noting that luck can be a big part of success.
Newsweek contacted FIFA for comment.